Mechanism of Glucose Transport by GLUT1
3D illustration of the glucose transporter 1 (GLUT1) protein within the cell membrane, showing how GLUT1 undergoes a conformational change upon glucose binding. This change allows glucose to be released into the cell, moving naturally down its concentration gradient.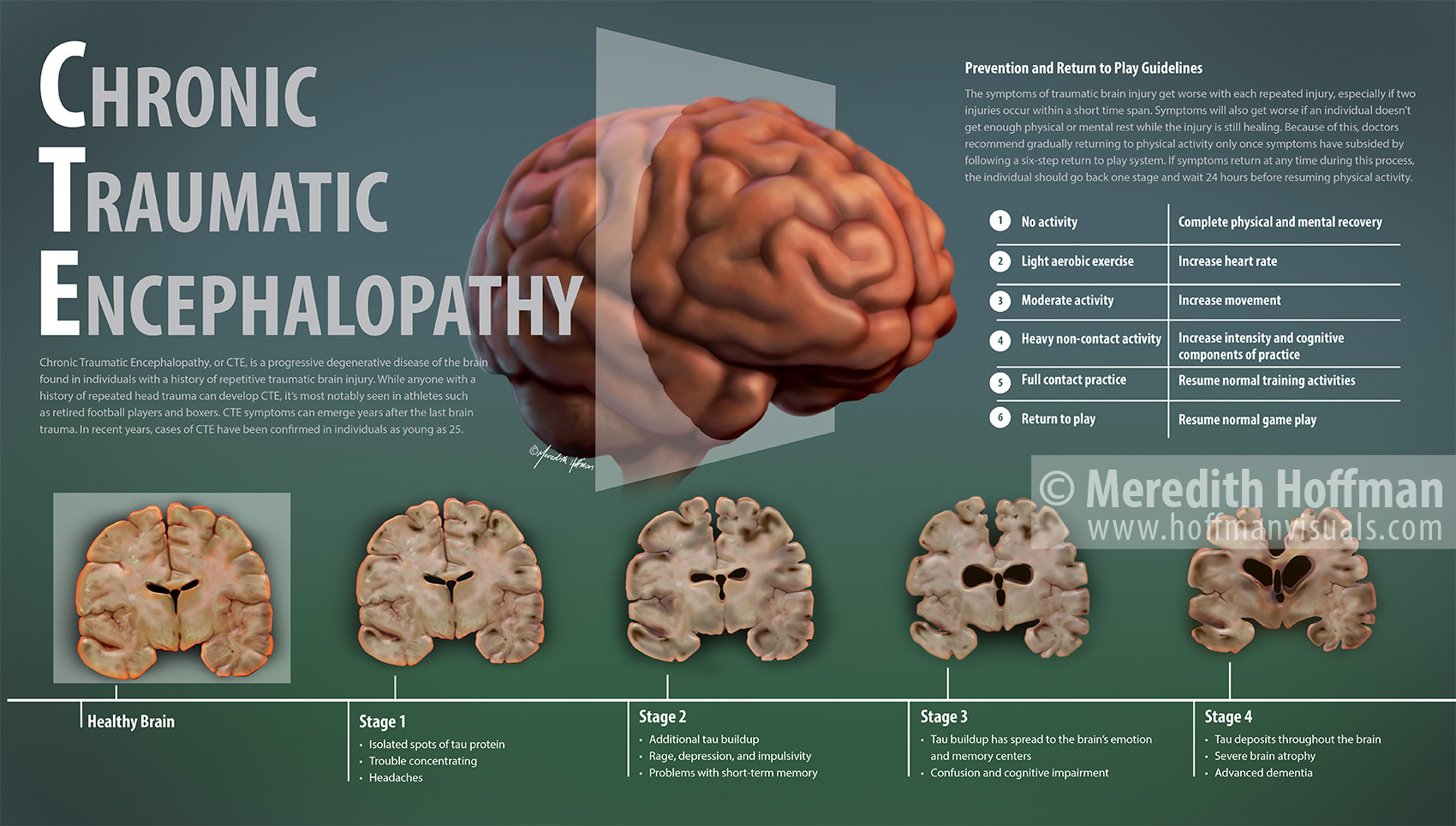 Chronic traumatic encephalopathy
Infographic depicting the four stages of Chronic Traumatic Encephalopathy (CTE), a progressive degenerative disease of the brain found in individuals with a history of repetitive traumatic brain injury (TBI). Changes as the disease progresses includes a buildup of tau proteins, brain atrophy, cognitive impairment, and dementia. Also outlined are the prevention and return to play guidelines recommended for individuals that have experienced a traumatic brain injury.
Cells of the Retina
3D editorial illustration showing the various cell types in the retina of the human eye, including ganglion cells, bipolar cells, rods, cones, horizontal cells, and amacrine cells.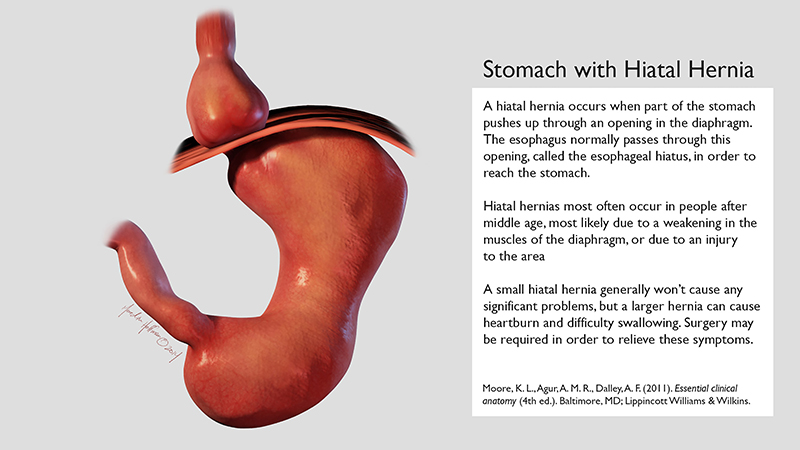 Stomach with Hiatal Hernia
3D illustration of a stomach with a hiatal hernia, in which the upper part of the stomach pushes through the esophageal hiatus of the diaphragm.
Red blood cells
3D illustration depicting erythrocytes (red blood cells) within a vessel.
Aquaporins in the cell membrane
3D illustration of an aquaporin protein embedded in a cell membrane
Bacterial conjugation in E. coli
3D illustration depicting bacterial conjugation in Escherichia coli (E. coli).